If mental health has received increasing airtime over the past few years, covid-19 certainly accelerated the trend. Issues such as anxiety, loneliness and depression became hot-button topics, with grassroots community support groups set up in many areas. On a macro level, the government published guidelines around keeping routines and exercising well, in addition to contributing £5 million to leading mental health charities to help them ramp up support. 
It's a huge turnaround for mental health, which as little as 20 years ago was a highly stigmatised branch of wellness, with sufferers generally staying silent about even the most severe conditions, and companies adopting a 'don't ask don't tell' attitude. However, with the World Health Organisation reporting one death every 40 seconds by suicide, it's become clear a sea change is needed. 
Software professionals in particular seem to have a particular propensity toward developing mental health issues. According to the International Journal of Social Sciences, "[the] software professionals' job environment is highly time-bound, client-concerned and technology concentrated. These trends, attached with many factors, contribute to high anxiety." In addition, the introverted profile that characterises many software professionals is not conducive to asking for help, leading to long-term undiagnosed problems and exacerbation of issues.
Opening the door for discussion
It is for these reasons that it's so important for businesses to mark World Mental Health Day on October 10. Giving employees an opportunity to disclose any issues, and providing a clear invitation for them to do so opens the subject for discussion within work. Giving the employee a chance to continue the conversation on mental health, instead of having to initiate the subject themselves, is key to the success of the enterprise. illumo digital HR Manager Jenny Thomson agrees: "As a business, we wanted to create a safe space for our employees, in order to encourage discussions about mental health. We are often guilty of saying 'hi, how are you?' without any real meaning or sentiment behind it. We wanted people to ask others how they were and really mean it, so to repeat the question a couple of times – reaching out to their colleagues and letting them know that they could be honest and share, if they wanted to."
In addition to opening channels for discussion within the workplace, employers can also use the day as an opportunity to pass on external resources to employees. There is a wealth of self-help available online, including No Panic's comprehensive set of coping strategies – one of the best for self-help guidance – and the NHS's list of helplines and forums – a great resource for individuals looking to reach out to others. Self-help or speaking anonymously to third parties can be an easier way for employees to seek assistance, particularly for those who still feel mental health is stigmatised. "I would recommend the Time to Change website, MIND and the CIPD websites," comments Jenny. "All of them have some really useful advice and refer to resources that I have used in the past. There are also companies that provide Mental Health First Aid courses, which is something we will be considering implementing in the future."
Show and tell
Demonstrating wellbeing practices is another way companies can help encourage mental health in their staff. Software is one of the most notorious professions for long hours in front of the screen, which can have a dire impact on all aspects of health. Running employee yoga taster classes, discussing best practices around posture and screen breaks, and advising on nutritious snacks are all ways offices can help 'seed' wellbeing. The illumo digital HR team have created a 'mental health pack' for all employees, featuring positive note quotes, detox teabags, mindfulness 'challenge' cards and acupressure rings. Again, providing pathways to employees looking to improve their mental health can have huge benefits for both the worker and wider company.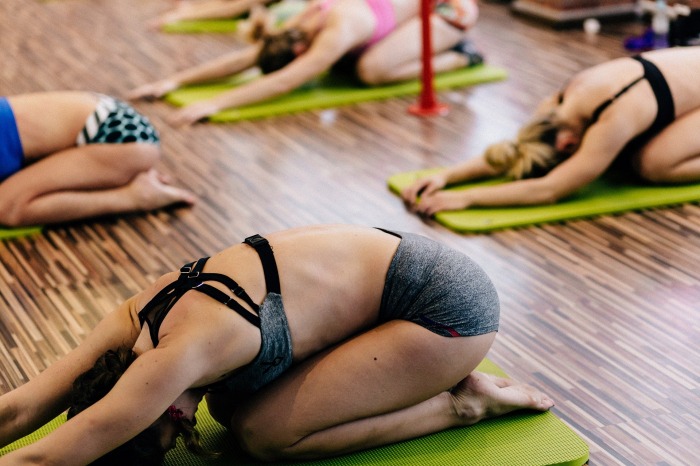 Improving communication
In the wake of the pandemic, anxiety and depression have soared – as much as 57% and 64% respectively, according to a recent study by the University of Nottingham. With confusing messaging around the best response to the pandemic, it's important workplaces keep employees updated and engaged as to company strategy, remote working and the ongoing roadmap. At illumo digital, there is a 'Weekly Wrap' with our Managing Director and the senior team, where employees are offered an overview of the company. The company also runs periodical 'Director's Cuppa' events, where a small group of of employees can have a personal and candid conversation with one of the directors around the current state of play. Activities like these give a clear understanding of how the company is moving forward and help engender trust in an uncertain time.
In times past, one of the reasons mental health conditions have been stigmatised is because of the lack of outwardly 'visible' features present in sufferers. But following a year in which mass remote working has proven employees can be trusted to work independently, perhaps an era where mental health is treated with the same respect, gravitas and belief as physical health is in the not-too-distant future.