Many businesses don't possess the resources or qualified staff needed for leading a software development project. For this reason, when new or improved software is needed, it's common practice for businesses to invest in external software development. Whether multiple software products need creating from scratch, a business simply requires assistance on a single project or support and expert advice on a handful of minor software development issues, outsourcing is often the best course of action.
The option to outsource software development gives businesses the opportunity to acquire the websites, IT systems and applications they need. In this blog, we explain what outsourced software development is before offering tips on how to successfully complete a software project using an external company.
What is outsourced software development?
As an alternative to investing in software and hiring new members of staff internally, outsourcing software development jobs gives businesses the opportunity to create a professional software product and receive expert help without having to form a permanent in-house team.
By operating in this way, external software developers with the necessary expertise, knowledge and experience can lead software projects on behalf of the business. Not only does this ensure a quality product and a seamless development process, but it also frees up the time of existing employees to focus on other important duties within the business.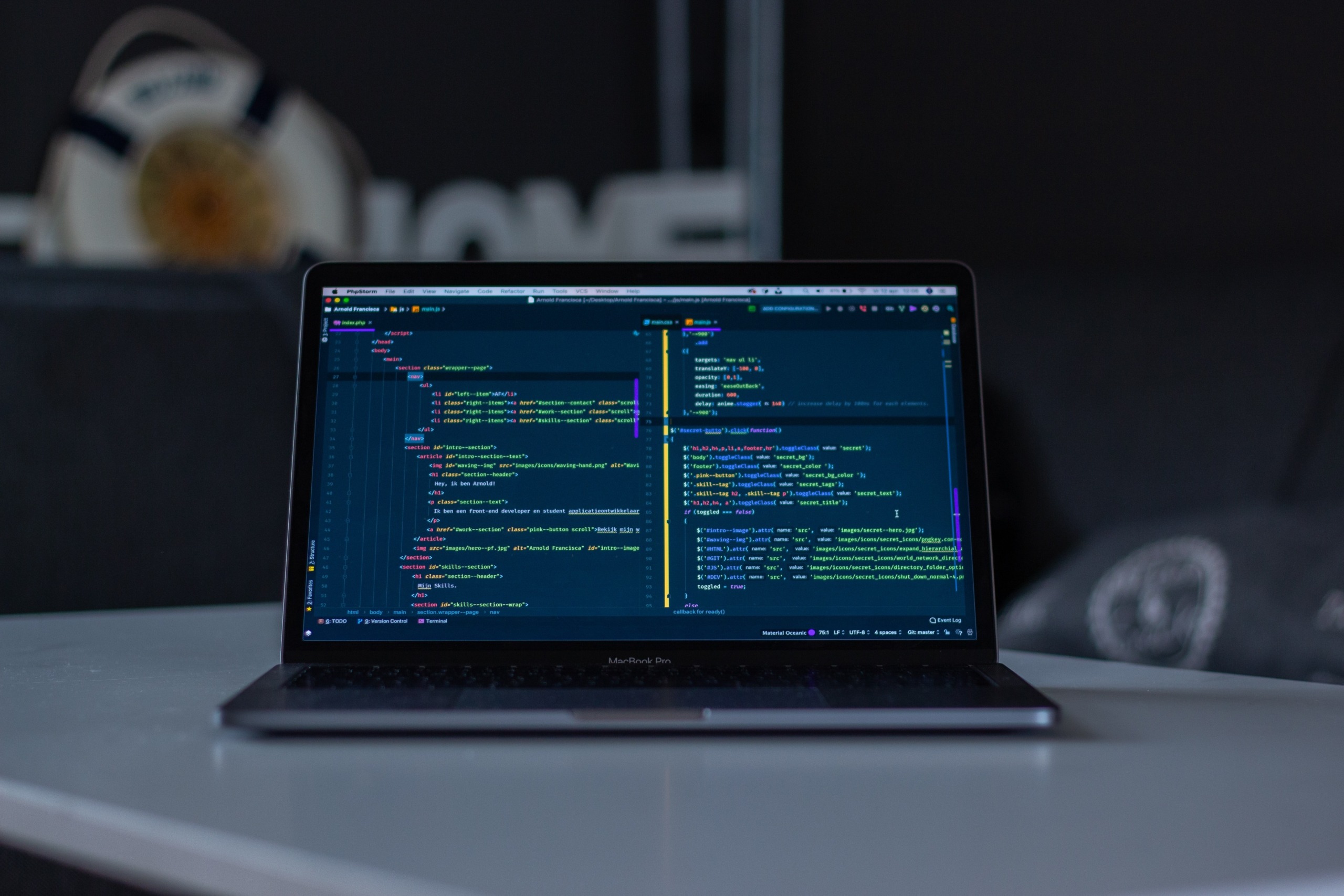 How to successfully outsource software development
If you require help with software development, outsourcing to an experienced and qualified team or agency would be advisable. But before you do this, there are a few factors to bear in mind that will benefit the effectiveness of this process and the quality of the end product.
Tips for successfully outsourcing software development:
Clearly outline the expected outcome
As an external company will be handling the software project, it's vital that you outline the product your business needs. For instance, simply stating that you want a product that is similar to an existing product won't suffice. Instead, you need to offer as much detail and explain the expectations of the project clearly to the team handling the project.
An effective way of ensuring consistency throughout the process would be to hold an internal meeting to gauge the thoughts of everyone within the business, make extensive notes of the findings and then hold a meeting with the external company handling the software development project to make sure everything is as clear as possible, allowing any misunderstandings to be ironed out before the project starts.
Implement an agile methodology 
In any project involving a vast number of stakeholders, an agile methodology breaks down the project into steps, facilitates ongoing collaboration and decreases the risk of error. The project can then be managed between the business and the software development team, with each stage coming together in what's known as sprints.
Outsourced software development projects are often managed in this format as it improves communication between all parties and ensures that everyone involved understands the purpose of the project and the certain targets and goals attached to it.
Ensure strong and continuous communication
Another factor that could compromise the original concept of a software product during outsourcing is a lack of communication. Even within a business, there are many departments that may have valuable input on a software project, but if communication isn't kept with the company handling the project, it's unlikely that the end product will be what you expected.
You should do all you can to check that every relevant team in your business is consulted before the software project begins. Then, once you've established as a business how you want the software product to be, you should explain this to the external software team and check that you have ongoing communication with them. When done correctly, ongoing communication not only helps to avoid disappointment with the final product, it also stands to save your business money. 
Whether it's a regular call every week, daily email messages, live project management tools such as Asana, Basecamp, Slack and Trello, or emergency meetings when necessary, keeping in contact with your external software development team will allow you to raise any questions and suggest changes to the product quickly and effectively, as well as provide any information they may need as the project is a work-in-progress.
Initiate a post-development agreement
Once the software project has been completed and the product is launched, it may seem like no further communication between the business and the software development team is required. However, whether it's an error with coding, misunderstanding with how the software works or simple teething problems, it's possible that minor issues will arise.
As such, it would be worthwhile to agree to a post-development agreement whereby the software development team can be called upon for help and support with the product or even a long-term maintenance plan that allows the relationship to continue into the future. Without this level of coverage, it could be more difficult to solve problems with the product should they arise, potentially leading to business disruption and additional expenditure in repairs and maintenance. 
Identify a suitable software development team
When it comes to procuring a software development team to handle a project on behalf of your business, it's crucial that you choose wisely. You should use a selection of different criteria to pick the correct company, including researching a number of external developer's past projects, looking into overall industry reputation and reading past-customer reviews. Choosing poorly could lead to an unsuitable product, problems with communication or significant errors, so it's important to put an emphasis on this process.
At illumo digital, we specialise in software development and multiple additional areas including data management and IT consultancy and infrastructure. We're also experienced in creating outsourced software solutions for both private and public sector organisations. If you're interested in learning more about how we can help your business, contact us and a software consultant will be in touch to discuss your project and explain the services we offer in further detail.
If you already have a software idea in mind, but you're struggling to put pen to paper and write a clear brief, why not download our guide on preparing a brief for software development?