In any modern business, it's vital to have any number of digital assets both as a way to communicate and sell to your clients and customers and to actually help complete day-to-day business functions.
From something as simple as a website or a mobile device application, or something a bit more sophisticated, good web and software development is essential. But while you may opt to hire a dedicated team of software developers to build these features in-house, it may be more cost effective and efficient to outsource these services to an experienced team outside of the business.
In a recent report, Statista claimed that 60% of the global outsourcing market is devoted to services relating to IT, and it's no surprise when considering that not all companies may be able to carry out software development tasks themselves or form a team that can.
Why outsource software development?
For many companies, outsourcing software development is a popular practice and it carries a number of benefits. Below, we've highlighted some of the reasons why businesses may decide to outsource software development instead of attempting to create the same range of products in-house.
Key benefits for outsourcing software development include:
Allowing members of staff to put all of their focus on existing tasks
Decreasing the level of risk with the software project
Enhancing security options
Ensuring a high quality of service
Giving your business the opportunity to tap into effective guidance and support
Helping to ease any potential issues with capacity and workload
Increasing the time it takes to release the software product
Incorporating new, groundbreaking ideas from someone outside of the business
Leaving software development tasks to an experienced, established, and capable external business
Preventing any drastic changes to business environment
Removing the need to hire permanent staff for in-house software development
Saving time on carrying out a potentially lengthy hiring process
Solving problems only an external business with a knowledgeable team could help with.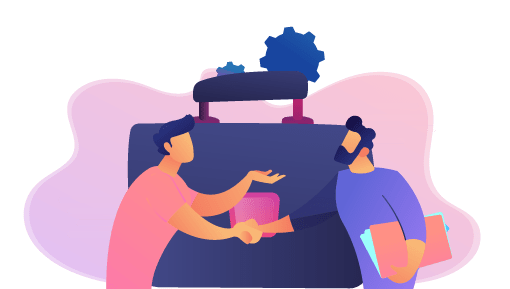 Should you outsource software development?
If you're considering outsourcing software development tasks in your business to an external service provider, the decision should be made based on the needs, requirements, and preferences of your business. You should also choose whether or not it's the right thing for your business – if it is likely to cut costs, speed up the process of completing the software project at hand and focus internal members of staff on other, more pressing issues.
An important factor in deciding whether or not you should outsource software development is also based on where you're outsourcing to. For instance, the benefits of outsourcing are unlikely to come into play if you're putting faith in an ineffective, evasive, or possibly even dubious service provider. As such, you should check that the external company you're choosing for software development is reliable. At illumo digital, we're experienced in software development and in a selection of related areas such as data management and security, we possess a qualified team of experts, and offer multiple solutions for businesses that require help with software development.
When to outsource software development
Unless you simply prefer the concept of passing software projects on to service providers outside of the business, you may be wondering when it could be beneficial to decide that outsourcing is the best course of action.
Typical situations where outsourcing may be the most suitable option include when it's a cheaper or quicker alternative to hiring new employees for these tasks or finding a way to carry them out in an improvised manner using existing members of staff. It also could be an effective way of utilising the knowledge of experts if you want to learn more about software development for future projects, or if your current project is bespoke and requires features that may be difficult to implement in-house with existing employees.
In many cases, software development is outsourced for an upcoming project. However, in unforeseen circumstances such as another developer leaving the project, extensive delays, disappointing results, or significant errors that need immediate solutions, emergency software help may be required. In this situation, our software project rescue service would be the ideal method of getting your development process back on track.
illumo digital has more than 15 years' experience supporting businesses with their IT goals. Let's have a chat about yours.