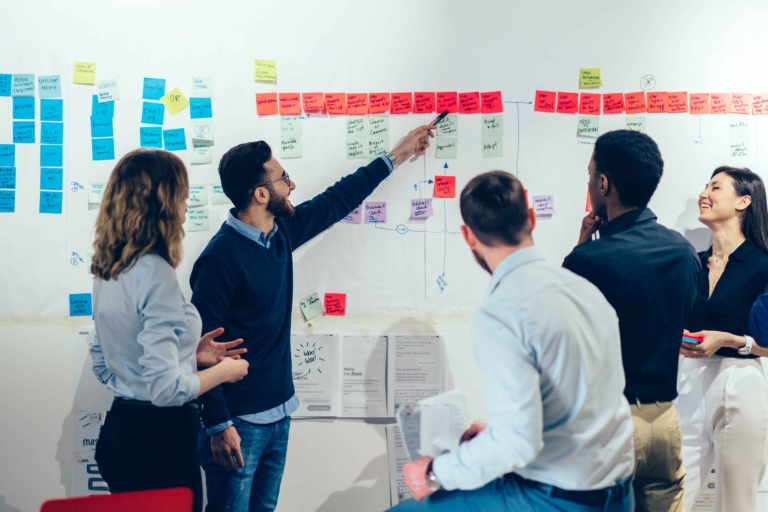 Developing business software is a complex and lengthy process. The most successful partnerships align understanding from the word go.
In this complementary ebook, we've detailed illumo digital's individual approach to the software development process. We'll explain the key players that will guide you from pre-sales through to final delivery, outline what we need from you, and help you understand the rationale behind different methodologies, such as Waterfall and Agile.
At illumo digital we believe communication is the linchpin behind brilliant projects. This ebook offers complete visibility into our development processes, to help us work together as effectively as possible.
What you get in this ebook:
A walkthrough of each stage of project delivery, from first contact to final sign off

What we need from you at each stage, so we can maximise project efficiency 

The pros and cons of the central software development methodologies – Waterfall and Agile

What happens after sign off – our ongoing partnership
Download the guide