"Helastel (now illumo digital)  never once said that any of my ideas were impossible. As a result, we've managed to tackle every challenge that's come our way."
– Ian Locke, Managing Director, Digital Interlock Software.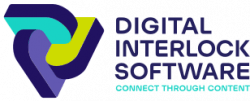 Turning ideas into reality
Imagine this: in a post-Covid world, you're in a pub with your mates. It's your round. Feeling thirsty, you waltz up to the bar, but something catches your eye …
Each beer pump is fitted with its own screen, displaying dynamic offers and detailed walkthroughs of how each brand's beer is made. You see a video that says 'Support your local brewery'. After a moment's pause, you feel adventurous and order the local beer instead of your standard choice of lager.
The cold, refreshing beer is better than you imagined. You probably would never have tried it without the glitzy promotional video that caught your attention.
This vision has been brought to life by Digital Interlock Software (DIS).
The DIS digital drinks dispensers enable brand owners and pub landlords to create and distribute marketing content to these screens. This opens up a wide range of marketing opportunities both for pubs and the drink brands they sell.
Without the technical expertise to make his vision a reality, Ian Locke, Managing Director at DIS, reached out to us. Soon after, we began devising a plan for how the software and hardware would work to create the innovative product.
An opportunity presented by the coronavirus outbreak
When Covid-19 necessitated social distancing, pub trips and communal gatherings had to be put on hold. But rather than see this as a threat, Digital Interlock Solutions saw an opportunity.
With a few small tweaks, the same technology could be used to create coronavirus-safe solutions, such as digital table menus. That way, staff wouldn't need to handle physical menus, or approach customers multiple times. Customers can even be alerted when their food is ready and collect it themselves.
How we approached the challenge
Ian needed something that would cater for his exact idea, and integrate flawlessly with the bar-top hardware. The system needed to be controlled remotely by both pub managers and by the drinks brand themselves. So, a standard CMS (Content Management System) wouldn't have been suitable for the job.
Using agile ways of working, Helastel (now illumo digital) designed the software and hardware model for the DIS solution.
It quickly became apparent that the DIS concept could be applied to more than just beer pumps. It could be applied to any kind of display – be that digital table menus, screens above the bar, outside venues or even in toilets. Taking it one step further, the opportunity wasn't limited to just pubs. It would work in leisure centres, retail outlets, dental practices … the list was endless.
Helastel (now illumo digital) worked collaboratively with DIS to explore the many ways the product could be used. In this, Ian saw the team as a partner and consultancy, rather than just a software supplier. We advised on everything from software, to branding, to how the business could maximise its ROI. We also ensured the solution included a way for content owners to assess the impact of their campaigns, and added data modules to provide comprehensive analytics.